Snowshoe and Cross-Country Ski Rentals
Reinstein Woods is an excellent place to cross country-ski and snowshoe. There are about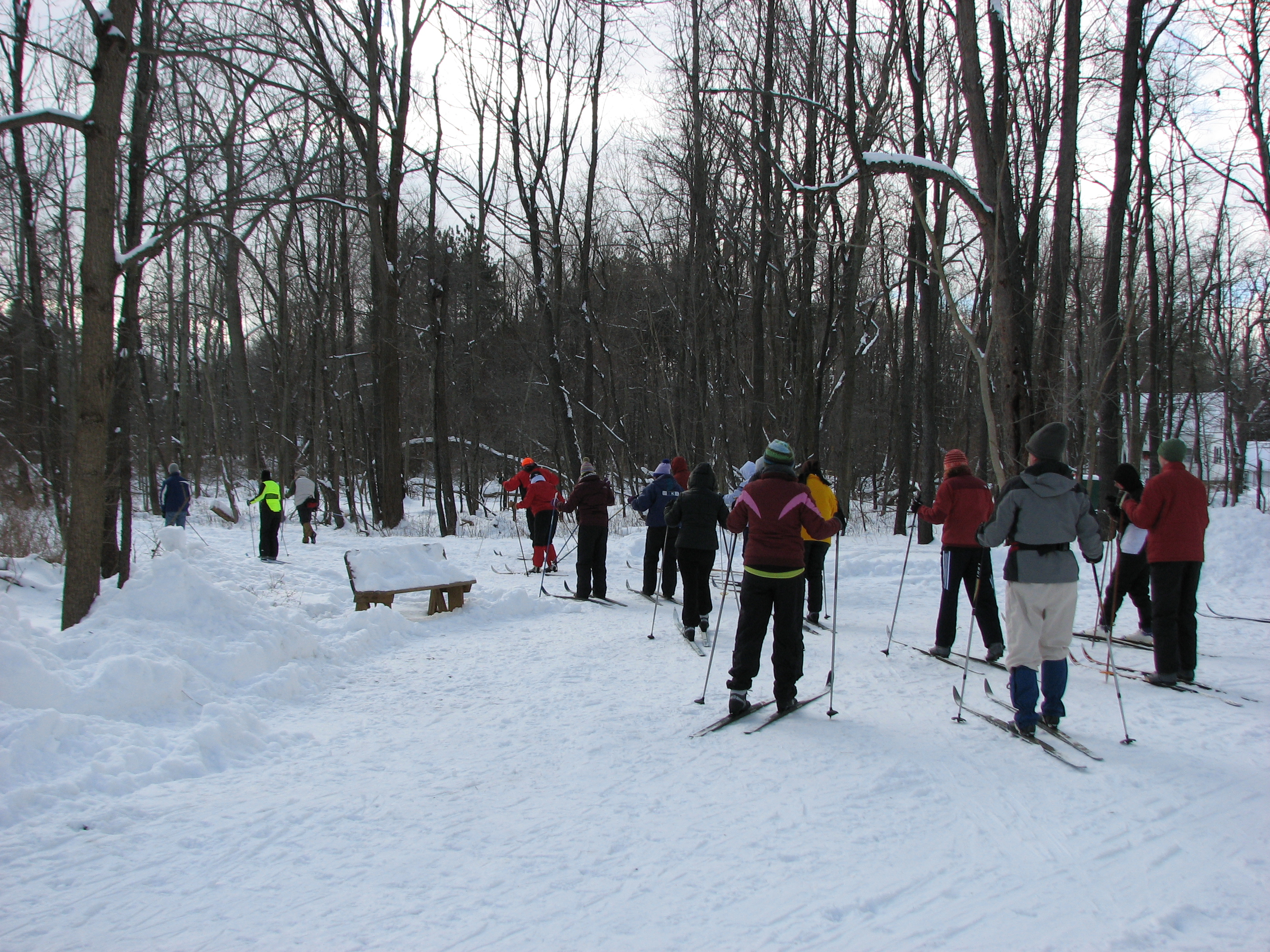 three and a half miles of gentle trails for you explore daily from sunrise to sunset.
We have a large selection of snowshoes (fitting small children to large adults). We have a decent selection of adult cross-country skis and a limited number of skis for youth. Rentals are made on a first-come, first-serve basis.
For parents looking to enjoy snowshoeing with a very young child, we have infant/toddler sleds available to rent for $5.
Rental Hours
Monday through Friday: 9 AM – 4:30 PM
Saturdays: 1:00 PM – 4:30 PM
Closed: December 24-26, December 31-January 2, January 16, February 20
We reserve the right to refuse rentals during inappropriate or dangerous trail conditions. We typically require 6 inches of snow to rent our equipment. To confirm if rentals are occurring, call  the education center at (716) 683-5959.
Rental Pricing
One renter from each party must be at least 16 years old and leave their driver's license or non-driver photo ID at the reception desk.
Credit cards accepted for sales of $10 or more.
Cash only on Sundays
Cross-country ski rentals: $8/pair
Snowshoe rentals: $5/pair
Infant/Toddler Sled: $5
FRIENDS OF REINSTEIN WOODS MEMBER DISCOUNT:
Friends member receive one free rental per year and pay a reduced rate for additional rentals: $5 for cross-country skis and $2 for snowshoe rentals. Friends of Reinstein members must show their membership card to receive the discount.Click here to become a member today!