Raising Funds for the Future
Events  Committee
The Friends of Reinstein Woods Events Committee strives to support the Friends'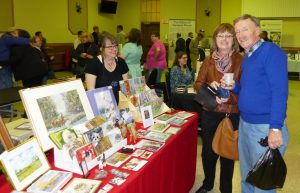 mission by planning and implementing fun events and activities like Nature's Gathering.  We meet once a month at Reinstein Woods. Outside of the meetings, committee members may:
Assist at fundraising events
Solicit donations for raffles
Promote upcoming fundraisers
Communicate with vendors for fundraising events
Coordinate volunteers for fundraising events
Assist with birthday parties
We would love for you to attend a meeting to see what our committee is all about. If you have any questions, please contact Reinstein Woods (716) 683-5959.