News from the Friends of Reinstein
Back to all News

New Scooter Available for Loan!
May 19, 2017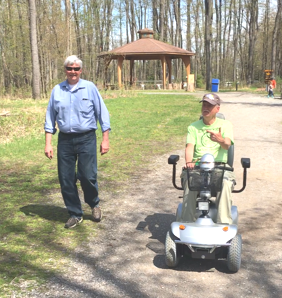 People with limited mobility can now borrow an electric scooter to help them enjoy Reinstein Woods' trails! The scooter is available on a first-come, first-serve basis whenever the education center is open (see hours below). You can also register to borrow it when you sign up for a public program.
The scooter is only available for adults age 18 and older. We recommend that you call before visiting to ensure the scooter is available. For more information, call (716) 683-5959.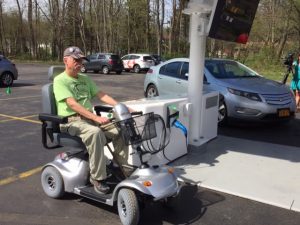 Loan Hours: 
Monday- Friday 9 AM- 4:30 PM
Saturday 1 PM -4:30 PM
Available for use at Reinstein Woods' programs; please mention when you call to register for a program that you want to use the scooter.