Upcoming Members Only Programs
The Friends of Reinstein Woods offers a variety of members-only programs throughout the year. For these programs, space is limited, so please register by calling Reinstein Woods at (716) 683-5959. You can also register online. We look forward to seeing you at our member-only programs. If you are not a member, but would like to join the organization, visit the membership page or join the organization through the links at the bottom of this page.
Tour of the Buffalo Botanical Gardens

Date:            Saturday, April 8, 2017

Time:             11:30 AM – 12:30 PM

Place:             Buffalo Botanical Gardens (2655 South Park Ave Buffalo, NY 14218)
The Buffalo Botanical Gardens recently completed extensive renovations to their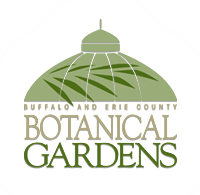 greenhouses. Join members of the Friends of Reinstein Woods on a tour of the botanical gardens highlighting their unusual plants along with popular favorites. This guided tour will last about an hour. The Friends of Reinstein Woods will pay for admission. Space is limited, please register today.
New members are welcome! This program is currently full, you can join the waitlist by registering now. If space becomes available we will call you. Registration is required, please call (716) 683-5959 to register or click here to register online.
More Programs Coming Soon.
Past programs include:
Live animals with Mark Carra

Tour of Hawk Creek Wildlife Center

Eastern Monarch Butterfly Farm Presentation

Learn to Cross-country ski

Introduction to Geocaching

Maple Sugaring with Mark Carra
Photos Courtesy of Anthony Sokolik
Become a True Friend of Reinstein Woods
Funds raised through membership dues help to support volunteer and educational programs at Reinstein Woods.
Please note, you may only purchase one membership at a time online.