Camp Rushford Campership Program
NYSDEC Camp Rushford is located about 1.25 hours south of Buffalo in the town of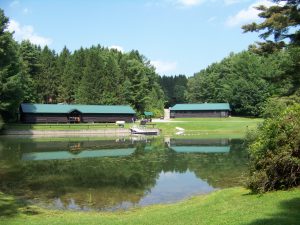 Caneadea. A week at Camp Rushford promises hands-on learning and fun. Campers participate in a discovery group completing six lessons ranging from group dynamics to field, forest, and pond explorations, to a study of human impact. They learn science, solve challenges, play games, keep a journal, catch salamanders, net butterflies and discover the interconnectedness of life on earth.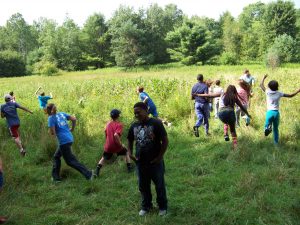 Campers ages 11 to 17 years old may apply to attend DEC Camp Rushford with a free Campership. This year there are campers that are 14 to 17 years old will attend camp from Sunday, July 24 to Friday, July 29.  Campers that are 11 to 13 years old (11 by December 1st) will attend Sunday, July 31 to Friday, August 5. Bus transportation is provided from Houghton Academy on Clinton Street to Camp Rushford and back. Parents are responsible for getting their child to Houghton Academy.
If you are interested in applying for a campership, please complete the online application here.
If you have any other questions, please contact Mike Adriaansen at Reinstein Woods (716) 683-5959.