2017 President's Appeal
Dear Friends,
In my daily routine of reading my local newspaper, one article caught my attention as it has been a hot topic with many of my colleagues and I find it very fitting to sh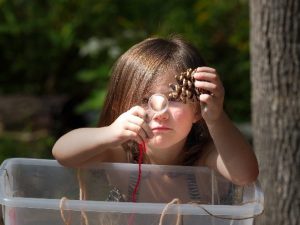 are with all of you. According to the National Geographic Society, the ice pack in the Arctic Ocean has declined by 36% from 1979 to 2016 as global climate changes. The melting occurs as a direct result of both methane gas escaping from the thawing permafrost and the carbon dioxide emissions from the many factories and automobiles all over the world.
In short, when these gases (sometimes referred to as "greenhouse gases") are increased in the atmosphere, it has a blanket effect which traps heat from escaping out into the outer atmosphere, thereby causing rising temperatures and accelerating the melting of both the ice-caps and permafrost. Also, as the ice melts, rising sea levels threaten many coastal communities. Some predict that if we chose to do nothing, the summer polar ice caps may disappear by 2040!
So what does this story have to do with Reinstein Woods? Well, just like you, I have a passion to learn about ways I can protect the environment and be a "greener" person! Here at Reinstein Woods, the abundant education programs, teacher workshops and summer camps provide insight on ways we can reduce our carbon footprint (green-house gases) and slow the changes to our climate. The educators and volunteers who enlighten students, teachers and both you and I alike persistently strive to explain the fragility of the environment and how we can protect and enhance it!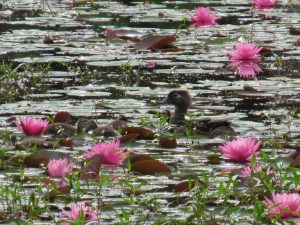 Our education center, which recently turned 10 years old, has made a significant impact on many people's understanding of how they can help our planet be healthier for the benefit of future generations. However, we need your continued support to keep our education programs robust, with up-to-date technology and sufficient staff to maintain the current level of programming offered to the communities we live in. Your donation will ensure our quest to help people from all walks of life "share in Nature's Harmony" continues.
Your generous donation will support many needs across our educational platform, for example:
$ 10 provides bird seed for our bird feeders for a month
$ 25 cares for our rescue turtles Clementine and Clover for a month
$ 35 provides supplies for kids from urban Buffalo to plant and grow native plants
$ 100 can provide a week of summer day camp to a first-grader
$ 200 provides supplies for a Day in the Life of the Buffalo River school
             My sincere thanks for helping us help others understand the environment we live in. We are making a difference thanks to you!
Enjoy and respect nature,
Terrence J. Boyle
President
president@reinsteinwoods.org